Walking into the historic and exquisite Penrose Suite, Jack Damioli might not be what one expects when he introduces himself as the President and CEO of the Forbes five-star, AAA five-diamond internationally renowned, 104-year-old Broadmoor Hotel and Resort. The tall, fit and unassuming gentleman exudes a quiet, authentic air of kindness and courtesy. Make no mistake, though, Damioli is passionate about caring for The Broadmoor, its employees whom he refers to as family and, most of all, its guests. Friendly, warm and welcoming service is truly the hallmark of a Broadmoor experience, and it is the responsibility of every member of the team, according to Damioli. He describes his career in the hospitality industry he loves, as "more fortunate than most." It's not a coincidence that it is like the quote about Tiger Woods, "better than most."
Damioli got his start in the hospitality industry at a golf course…at the ripe age of ten. "I'm from a very small town in Ohio," explains Damioli. "I used to ride my bike to a nearby golf course and thought golf looked fun. I pestered Ben McMullin (the golf pro and co-owner) for months to let me work for him. I think I just wore him down eventually, so he let me shag balls for him – by hand. The most fun I had in that job is when I would go out with my outfielder's mitt and try to catch the balls Mr. McMullin was hitting on the range. I was hooked." He learned to play golf from his mentor and went on to play in high school and college, always coming back to work at the golf course – over 12 years in total, during this period. Damioli's journey has one very consistent theme running through it, his dedication to excellence – whether it is a guest experience, his relationship with private family owners and boards, or inspiring that philosophy in his colleagues and staff. "I believe that independent, historic hotels, such as The Broadmoor, attract a different type of employee – and I'm no exception," emphasizes Damioli. "These individuals are service-oriented, humble, hardworking and genuinely enjoy being around people. There is a great honor in overseeing the stewardship of a 100+ year old institution. It's truly living history."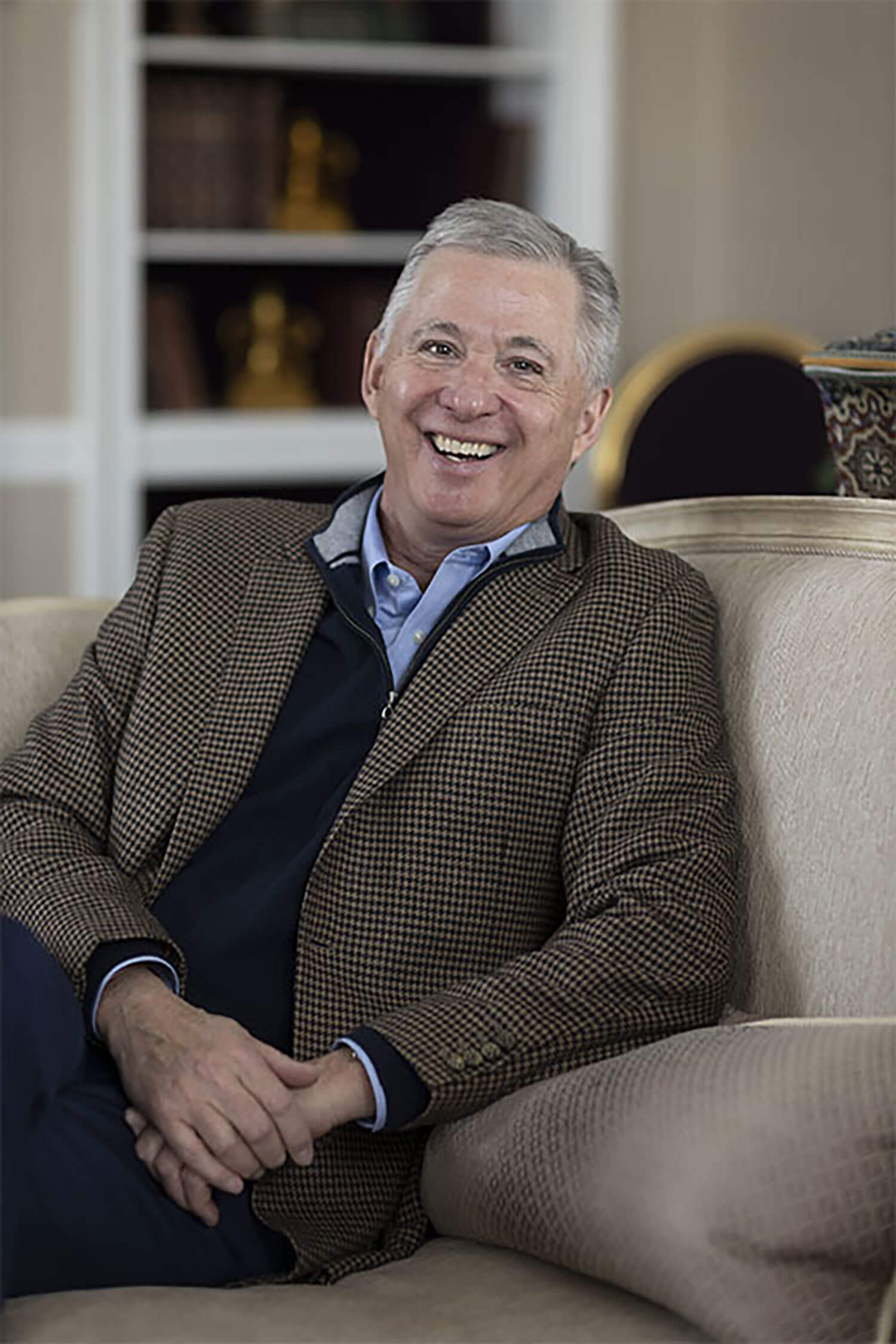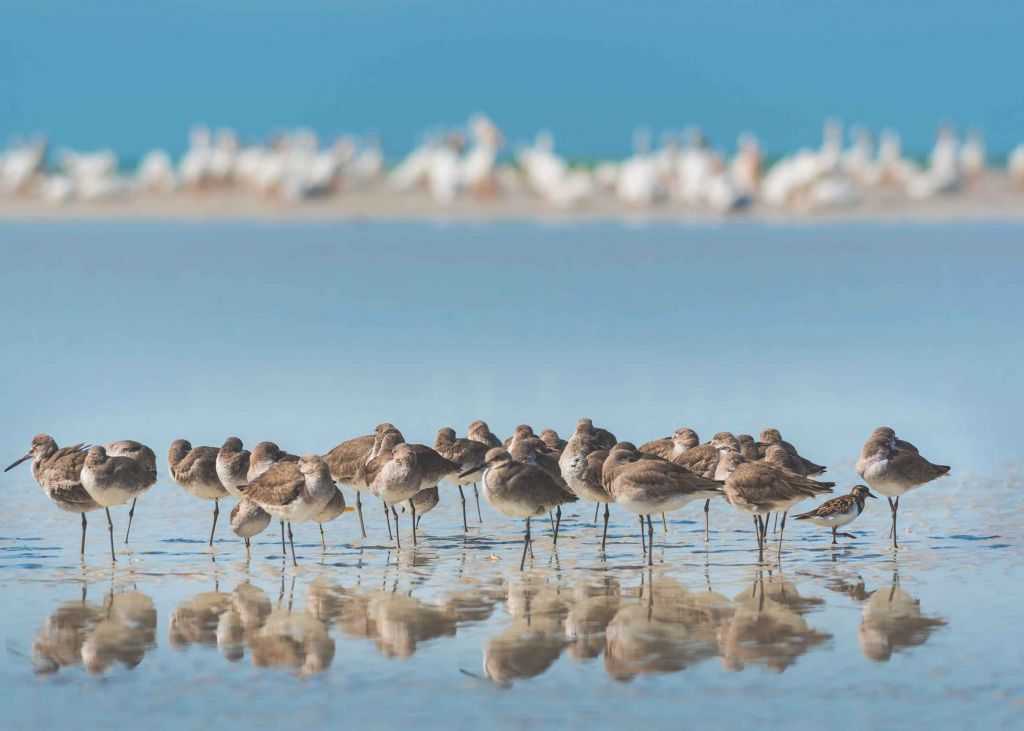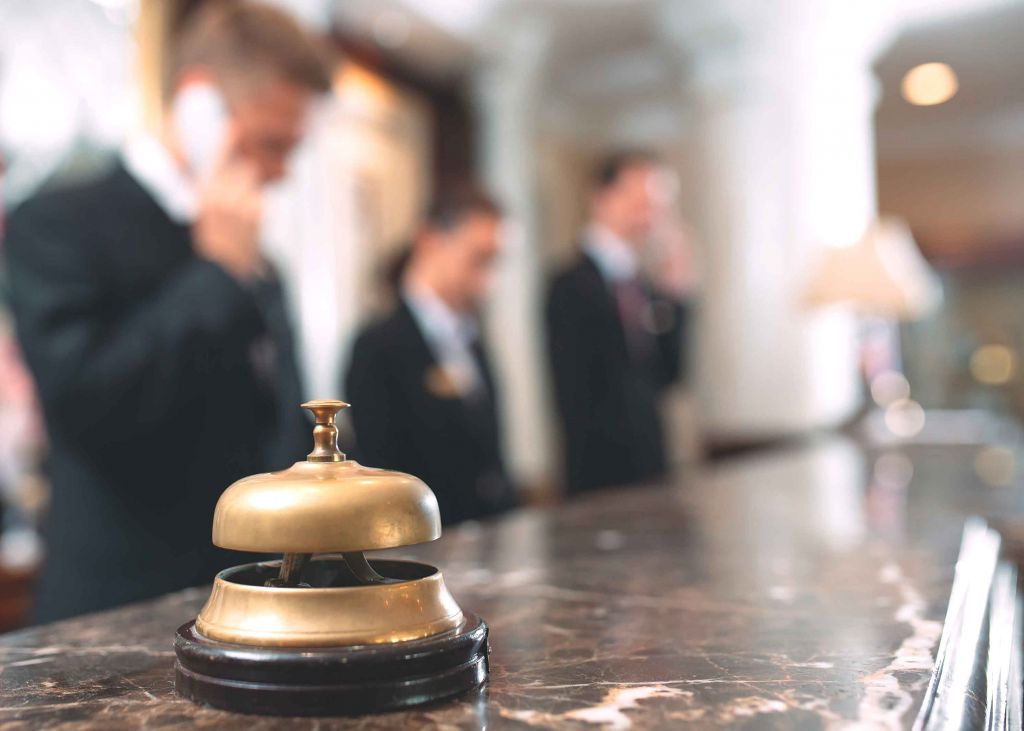 Damioli's journey has one very consistent theme running through it, his dedication to excellence – whether it is a guest experience, his relationship with private family owners and boards, or inspiring that philosophy in his colleagues and staff. "I believe that independent, historic hotels, such as The Broadmoor, attract a different type of employee – and I'm no exception," emphasizes Damioli. "These individuals are service-oriented, humble, hardworking and genuinely enjoy being around people. There is a great honor in overseeing the stewardship of a 100+ year old institution. It's truly living history." Damioli's career path was going to be in the golf industry, because of his love of the sport. Starting at the famed Greenbrier located in White Sulphur Springs, WV, his first position was as the bag room supervisor. "Yes, here I was fresh out of college with a master's degree, and I was thrilled. Employee housing was within walking distance of the golf club, and I had three courses to play after work. It was a great opportunity, and I could not have asked for more. It was the home of legendary golfer, Sam Snead, and I had my sights set on a career in golf," laughs Damioli.
As fall was giving way to winter in 1983, The Greenbrier General Manager approached Damioli to take a position at the front desk of the resort. That's when he fell in love with the hospitality business and his career veered off the golf path. Damioli says he worked in every position they had at The Greenbrier until he ended up as General Manager and stayed at the resort for over 23 years of his career. The property was divested by its railroad owners, and he decided to make a move, finding another historic resort and golf club, The Gasparilla Inn & Club in Boca Grande, Florida. Damioli took on the challenge of restoring this 96-year-old resort on this tiny little island in Florida for the next seven years. "I had no intention of leaving that little slice of heaven," says Damioli. "This opportunity really developed my entrepreneurial spirit, and I am still so proud of the team we put together to bring the resort back to life. The resort was situated on this beautiful island that time forgot in every positive sense of the word. It was also gratifying to work with private ownership of the property and see their joy from our success."
But then, an old friend, Steve Bartolin, called with an invitation to visit The Broadmoor and catch up.  "This is the strangest thing; our fathers had worked together in an Ohio factory for more than 42 years.  We didn't know each other growing up in Ohio, but did work together at The Greenbrier in the late 1980s when he was the GM and I was in conference services," notes Damioli.  Later, Damioli said he would call Bartolin weekly as he was rebirthing The Gasparilla Inn & Club and use him as a sounding board for ideas. The Gaylord family had recruited Bartolin 20+ years prior to Damioli's coming to The Broadmoor.  "I came to visit The Broadmoor in the summer of 2013 when Steve was the President and CEO under the Anschutz Family ownership," Damioli explains. "As we were walking around the lake, we ran into Mr. Anschutz, I thought what a nice person, a true gentleman." Later in the visit, Bartolin invited him to come by the office, and Mr. Anschutz was there, and the three of them had a wonderful chat.  After their meeting, Steve invited him to lunch and asked if he would be interested in joining The Broadmoor family. Damioli said, "yes, absolutely," without any hesitation. Damioli began with The Broadmoor in 2014 as vice president and managing director of the resort.  And, in March of 2021, Damioli became the seventh President & CEO of the landmark hotel (since 1918), as his friend, and mentor, Bartolin moved into the chairperson role. 
Although the weather can be a bit cooler than Florida, Damioli says he and his wife love the beautiful hiking trails, where they hike several times a week. He still loves the game of golf and plays whenever he gets the chance.  "Having always lived in small towns, I was a little concerned about moving to a big city," Damioli comments with a smile. "When I got here, I was so amazed by the friendliness of Colorado Springs.  It truly is the biggest small town I've ever experienced." "The history of this property is so fascinating to me," says Damioli. "There have only been three owners of The Broadmoor since Mr. Penrose built the original 250 room hotel, in the middle of nowhere in 1918.  To me, the Gaylord Family, and now the Anschutz Family, have embodied the spirit that Spencer and Julie Penrose started by supporting and developing the entire Colorado Springs community, not just their resort." 
To that end, Damioli is well-aware of a new generation of guests discovering The Broadmoor.  "Our history and traditions are special, but we also want to be relevant and authentic in what we offer our guests," he says. "Everyone enjoys luxury experiences and being pampered, but we've really pushed the boundaries of the traditional resort experience by offering a wide variety of unique adventures guests can enjoy…from Cloud Camp (a mountain top retreat), Emerald Valley Ranch (an upscale dude ranch) to our Fly Fishing Camp (5 miles of private fishing stream), as well as Seven Falls (a beautiful boxed-walled canyon park), the Soaring Adventure (two zip line courses) and the Manitou and Pikes Peak Cog Railway (one of only two cog railroads in the U.S.). 
In addition to overseeing this 5-star resort and golf course, Damioli takes his role of mentoring seriously. "I believe we truly have the best team of people working at our resort, a true family," emphasizes Damioli. "We always look for those individuals who are friendly, warm and welcoming and want to be of service and have a career in hospitality. In this process, it is our responsibility to make sure they have the right development for them to grow their career with us. Even before the workforce shortage we've experienced in our country, we've always encouraged motivated, caring individuals to get into our industry.
There are so many amazing and diverse career paths in hospitality." A true leader, Damioli says he makes it to "about 98%" of employee orientations to welcome the newest team members to the family. "It is an honor and privilege to be associated with The Broadmoor. They just don't make resorts like this anymore," says Damioli. "What truly keeps our guests coming back is our people. It's not the chandelier that hangs in the main lobby or the spectacular art collection throughout the property – it is how our people take care of every single one of our guests each and every day." Jack Damioli supports his industry and his community, serving on numerous boards.
One of the most impactful programs close to his heart is The Broadmoor's food rescue program. Working with the city, as well as local hotels and restaurants, the project really took off in 2019 and is going strong with food donated to the Colorado Springs Rescue Mission. The Broadmoor alone rescued more than 30,000 pounds of good, nutritious food to the mission since inception. Damioli is married to his wife Rachel, and they have two grown daughters who both live and work in Colorado.
The Hidden Gems of The Broadmoor
The Broadmoor Golf Club in 2023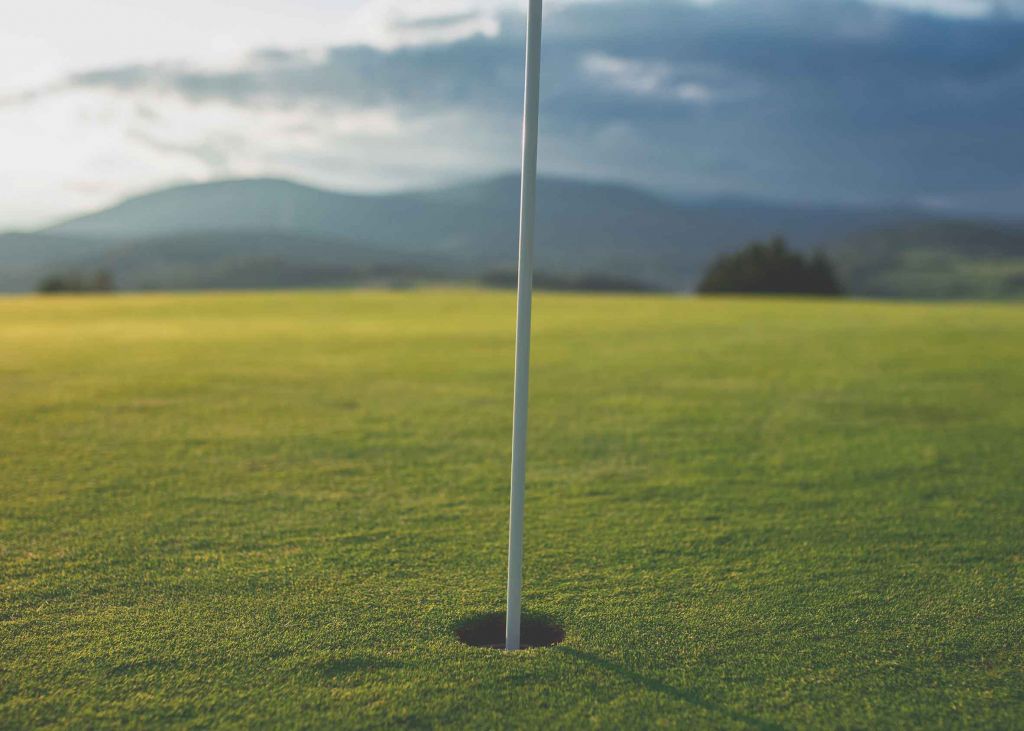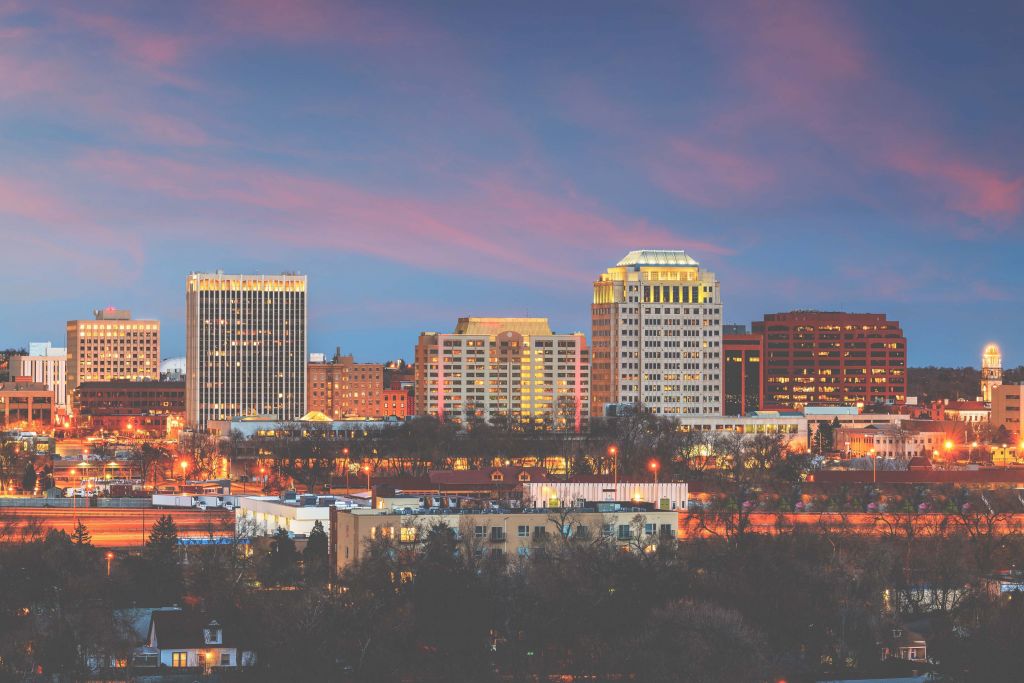 SINCE ITS FOUNDING in 1973, the Colorado Golf Hall of Fame has inducted 144 men and women whose accomplishments have had a profound impact on Colorado golf; and since opening in 2004, the clubhouse at the Riverdale Golf Courses in Brighton has served as home to the Colorado Golf Hall of Fame Museum. "We have great a relationship with Riverdale and appreciate the generosity of Adams County and General Manager Steve Bruening in providing the space for 17 years," Hood says. "But we are running out of room there, and the opportunity to relocate to The Broadmoor is difficult to pass up." The move will be the first of three major Hall-related events scheduled at the resort that year. The other two are the nonprofit organization's annual fundraising tournament and its Golden Anniversary gala. "This process began as the board considered how to celebrate our fiftieth anniversary," Colorado Golf Hall of Fame President Kevin Hood explains. "Given The Broadmoor's impeccable reputation in golf and hospitality—plus the stellar job it did hosting the Century of Golf Gala in 2015 and the Hale Irwin Medal dinner two years ago— the choice was obvious." Nor did it take long for Hall of Fame Vice President and banquet committee chair Mark Passey to get an enthusiastic response from The Broadmoor about hosting the 2023 events. During discussions with The Broadmoor President/CEO Jack Damioli and Director of Golf Russ Miller, "the conversation turned to the possibility of moving the Hall to The Broadmoor permanently," Passey explains.
It's hard to imagine a more perfect fit. The Colorado Golf Hall of Fame's mission is to recognize excellence…past, present and future, and The Broadmoor has dedicated itself to delivering its guests exceptional service, uncompromising excellence and distinctive amenities since opening its doors—and Donald Ross-designed golf course—in 1918. That pedigree already beams from cherry- wood-framed glass cases in the stunning Heritage Hallway leading from the Broadmoor Golf Shop to its plush Golf Grille. Plans for the Colorado Golf Hall of Fame—which will occupy the high- ceilinged atrium of the main Golf Club Complex and the long east-west corridor entered from the northwest corner—call for a similarly refined presentation on an even grander scale.
"The Colorado Golf Hall of Fame is honored by this partnership with The Broadmoor to provide a wonderful home for the museum," Passey says. "It will allow us to chronicle the history of Colorado golf in a dynamic way, celebrate the achievements of those we've enshrined and inspire future generations of golfers." "The Broadmoor is very proud of our long and rich golf history and believe that the Hall of Fame has found a fitting new home at our resort," agrees Damioli. "We look forward to sharing the many individuals from Colorado who have impacted the game of golf, their unique stories and memorabilia for everyone to enjoy in the future."